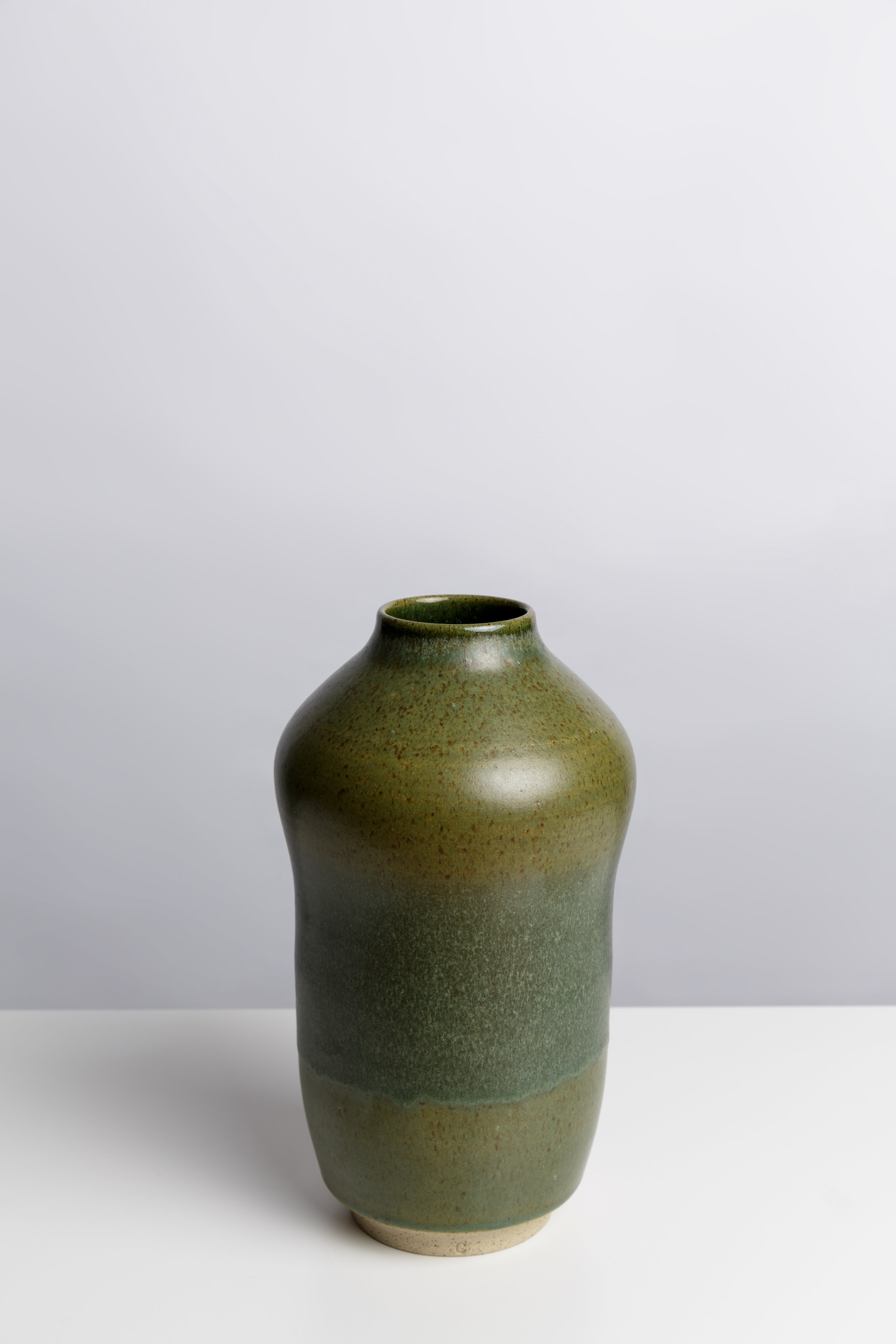 Monk Vase
Thrown flecked stoneware vase, decorated with glossy and satin moos forest green glaze. Fired at 1260 centigrade in electric kiln. Unglazed foot.
H - 24.5 cm
W - 15 cm
Care: Hand wash only

All vases are handmade in our London studio and will be sent within 1-3 days after your order is placed.